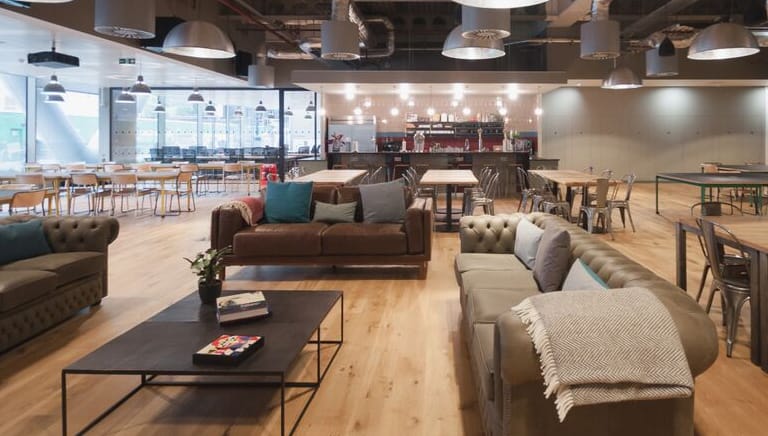 Freelancing At Coworking Office Space
Basically, a freelancer is self-employed person offering services, usually to businesses and often to multiple clients at a time from a coworking office space location. The type of work freelancers do differentiate. Nearly every type of service a business would need could be provided by a freelancer, including marketing, such as social media marketing, copywriting, and publicity, writing, such as articles and blog posts, technological support, such as web programming and design, creative works such as graphic design, and financial support, such as bookkeeping .
Part of the beauty of freelancing is location independence. As long as you have a laptop and a wifi connection, you can work either from home or at a coffee shop or anywhere.However, as anyone who primarily works from home can come with a Significant challenge.
Value addition from a Coworking office Space
As an additional benefit of coworking office space, they are filled with other creative people! From painters to startup founders, there is no shortage of inspiration when renting out shared office space.
Another sign that you may need from a coworking office space as a freelancer is if you have a very difficult time focusing at home. Let's face it, we start procrastinating by doing laundry or cooking. Or, we get distracted by family members. If you're one of these people, you may want to consider looking into getting some office space.
If you're already spending a ton of money at a coffee shop, you might as well save yourself some coins and rent a seat at a co-working office with full amenities. Space lounge comes with the concept of Co-Working Providing full amenities space.
With Space lounge co-working spaces, you have flexible monthly membership options based on what you need. They are an excellent and affordable option for freelancers and business owners who need their own space to keep their businesses running.